&nbsp Free & Fast Shipping
&nbsp 30-Day Money-Back Guarantee
&nbsp Lifetime Customer Support
&nbsp Buy Now, Pay Later
&nbsp Free & Fast Shipping
&nbsp 30-Day Money-Back Guarantee
&nbsp Lifetime Customer Support
&nbsp Buy Now, Pay Later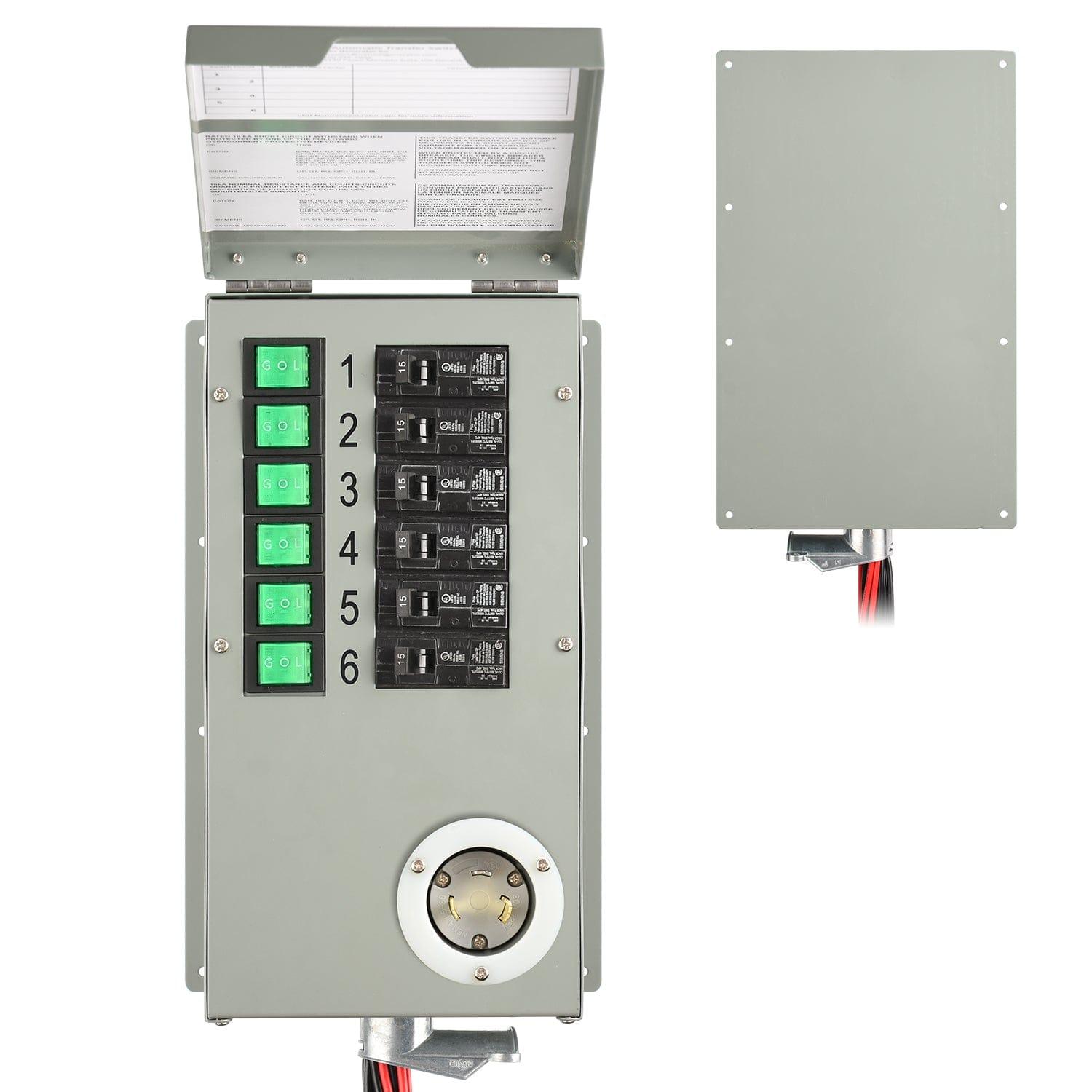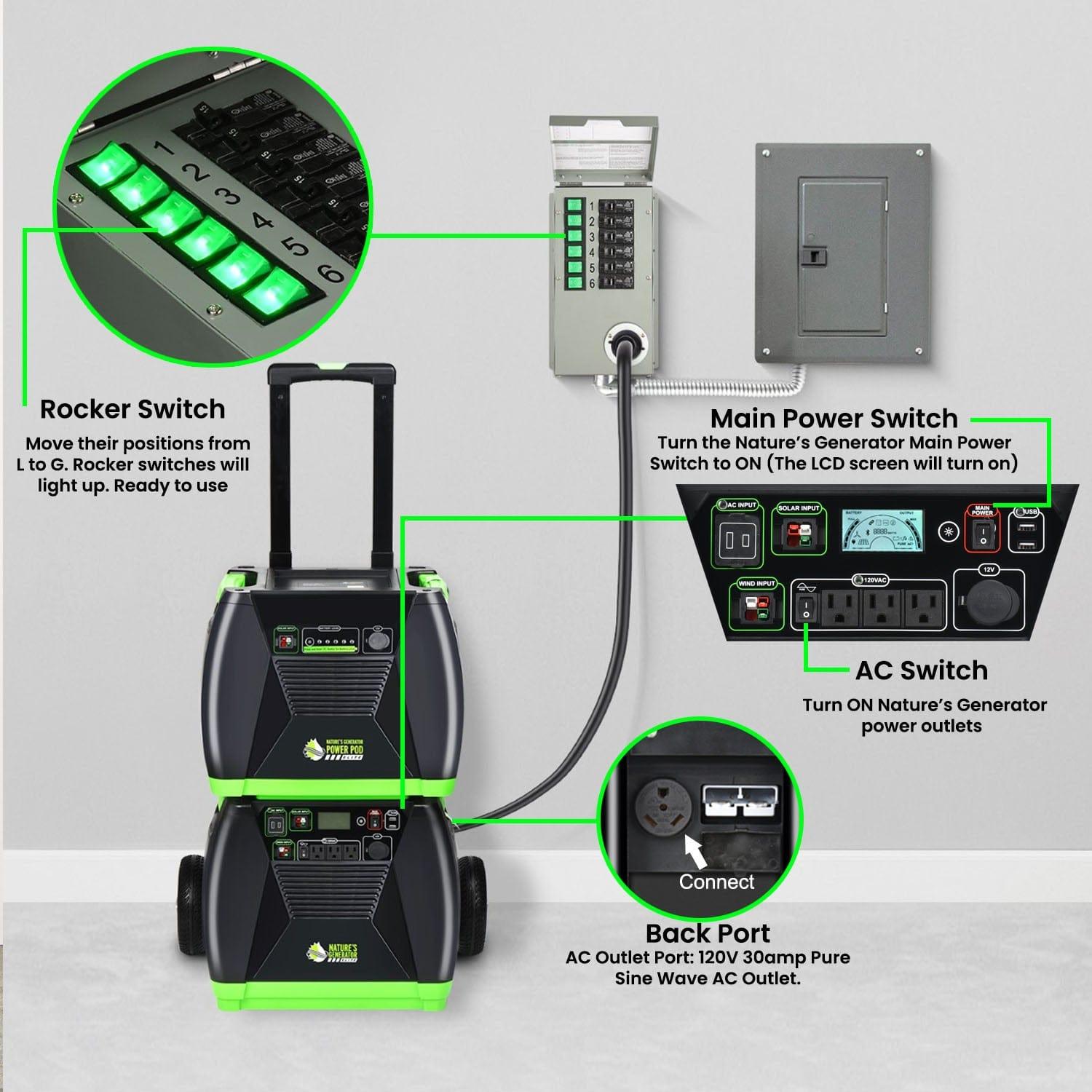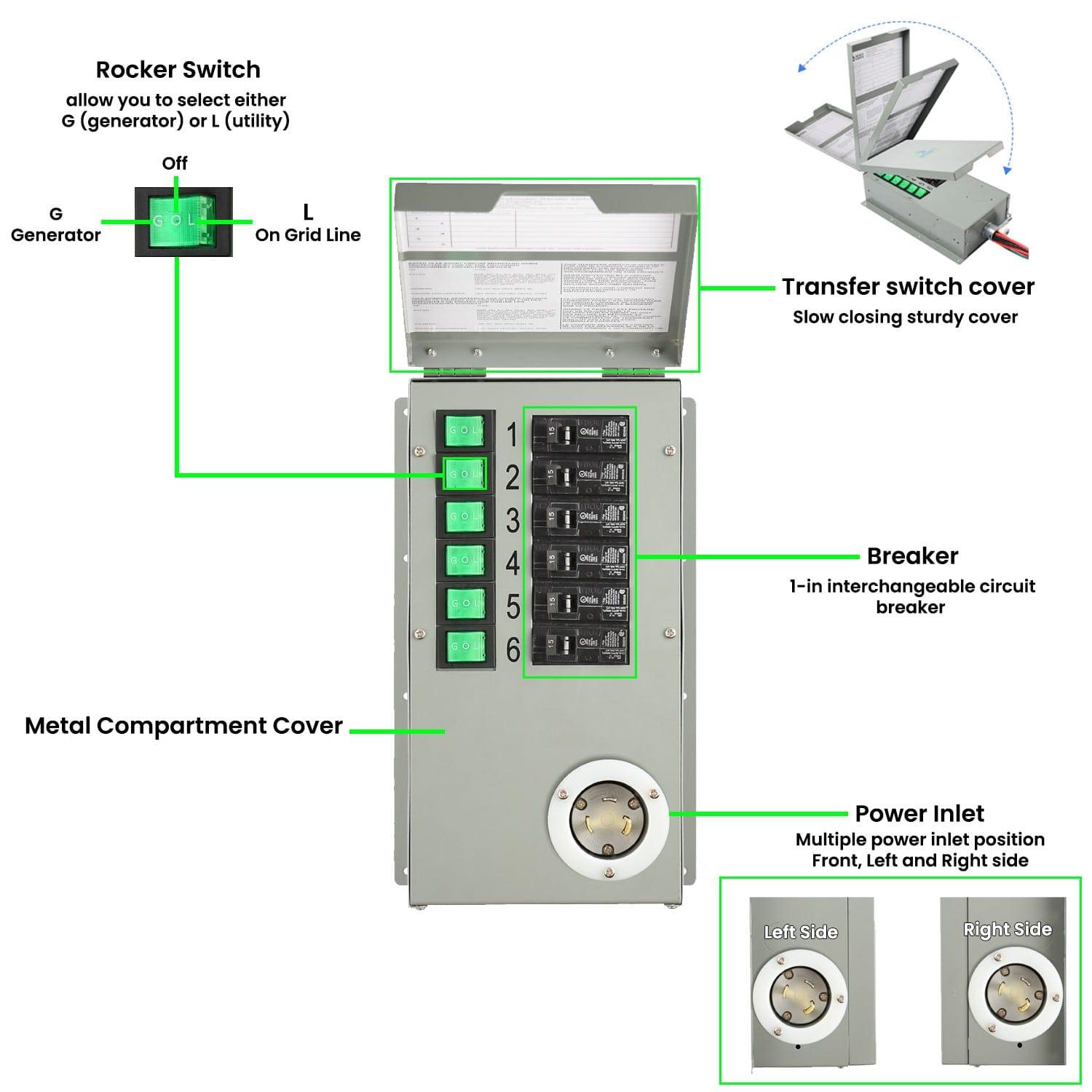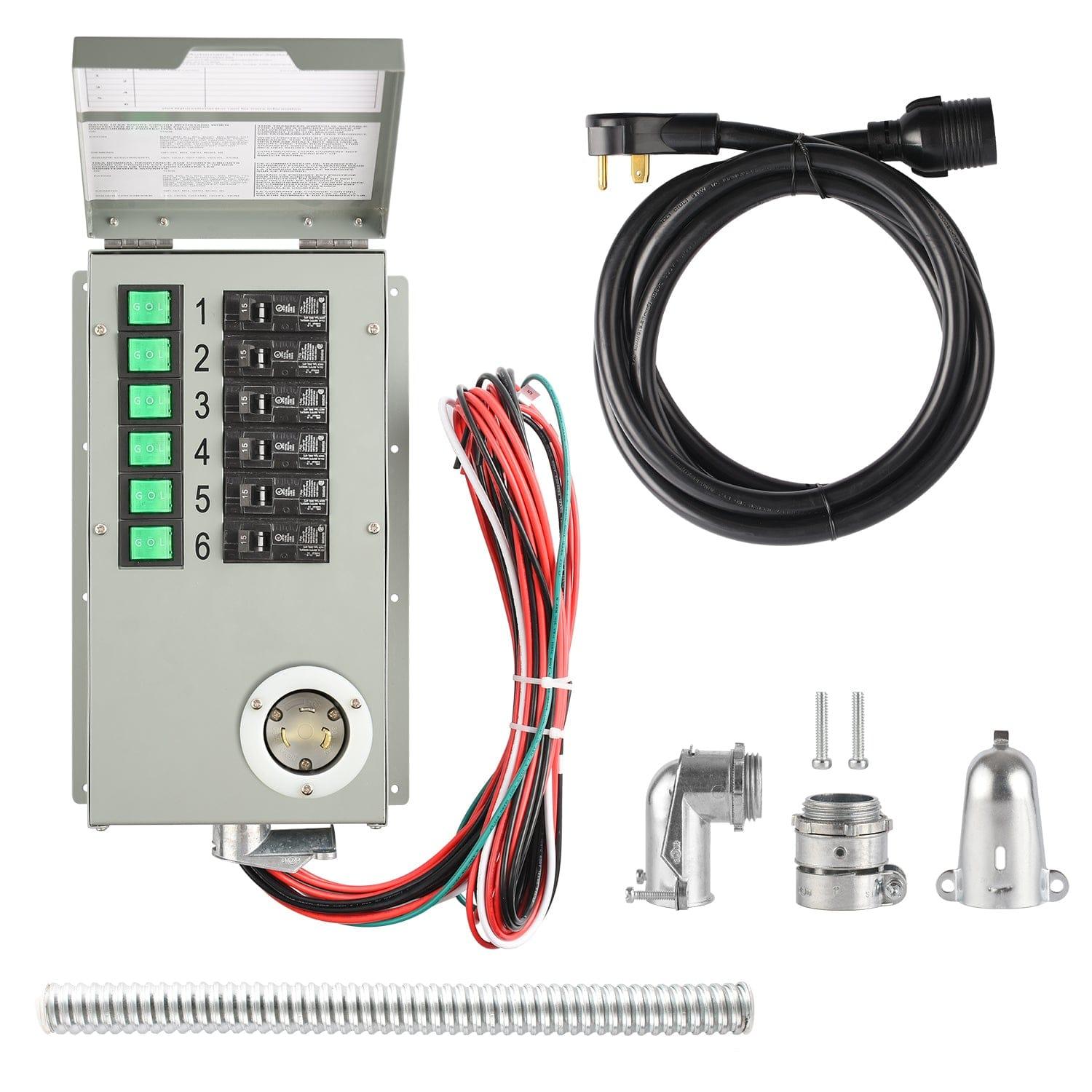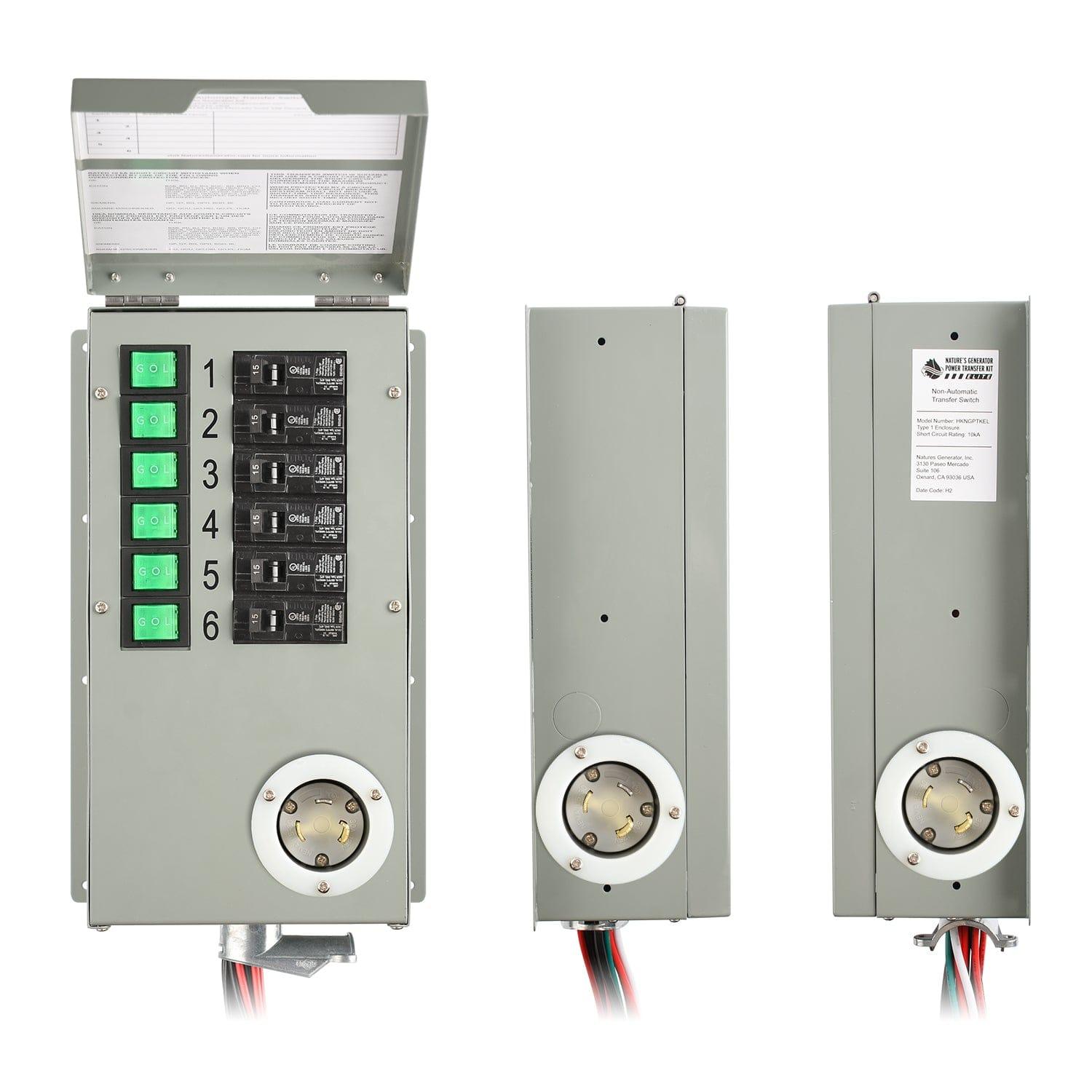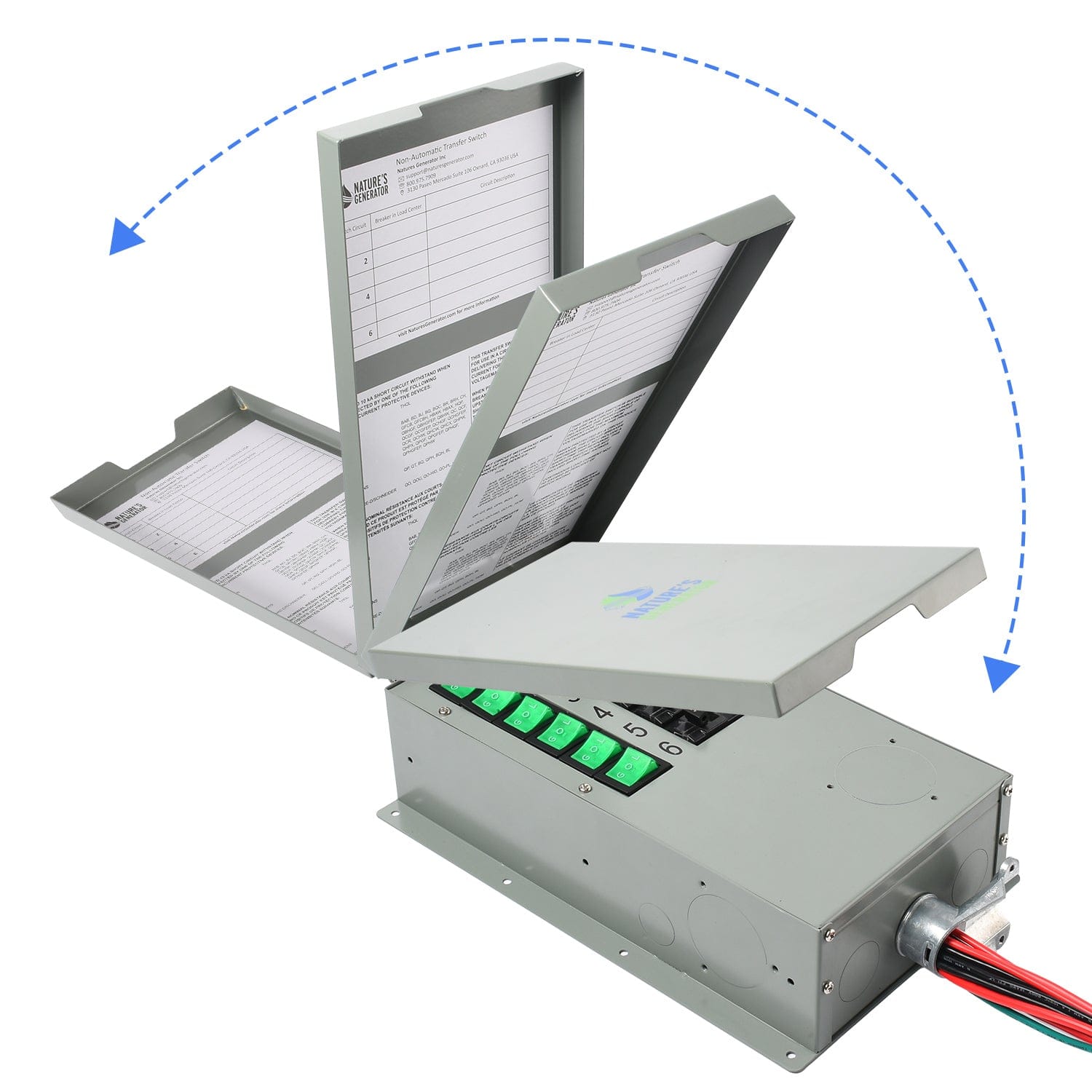 Refurbished - Nature's Generator Power Transfer Kit Elite
This 6-circuit, 30 Amp manual transfer switch is designed for fast installation (indoors) in a home, office or small business. It is completely pre-wired and enables the electrical system of the building to accept the power of a portable generator to run up to six single-pole circuits and any pair of single-pole circuits can be used as a double-pole circuit. It allows you to power electrical appliances, devices and lighting during a power outage. This transfer switch is completely code compliant and keeps the generator power isolated from the utility power at all times. Circuit breakers are 1 in. interchangeable and can be changed to different sizes and brands that are compatible and within the maximum circuit size ratings.
What's even better is that the Power Transfer Kit Elite doesn't have to be used only during power loss. By incorporating the Power Transfer Kit Elite in your off-grid homes or cabins, you can continually power your most needed devices with the help our Nature's Generator Elite Gold System or Nature's Generator Elite Platinum System. Or go even further by customizing a Nature's Generator Elite system that fits your specific off-grid needs!
Common circuits to keep backed up:
- Lights
- Garage Doors
- Refrigerators/Freezers
- Common areas

Remember! Run-times with the Power Transfer Kit Elite are dependent on what you're powering and what Nature's Generator Elite system setup you currently have. 
IMPORTANT: Installation of the Power Transfer Kit Elite must be performed by a qualified electrician in compliance with all applicable electrical codes. Do not charge Nature's Generator Elite by wall through AC input port when using Power Transfer Kit Elite.
90 days warranty!