&nbsp Free & Fast Shipping
&nbsp 30-Day Money-Back Guarantee
&nbsp Lifetime Customer Support
&nbsp Buy Now, Pay Later
&nbsp Free & Fast Shipping
&nbsp 30-Day Money-Back Guarantee
&nbsp Lifetime Customer Support
&nbsp Buy Now, Pay Later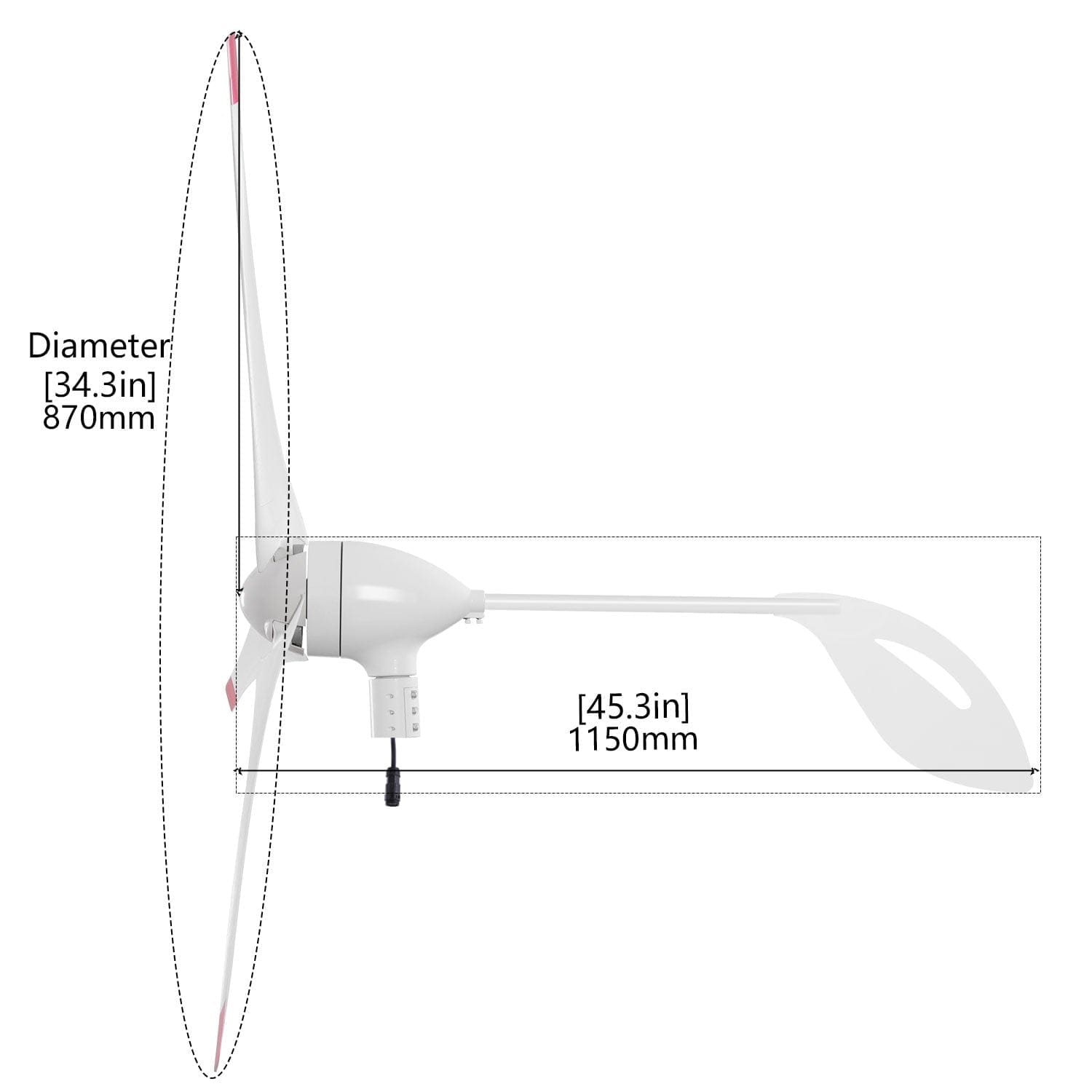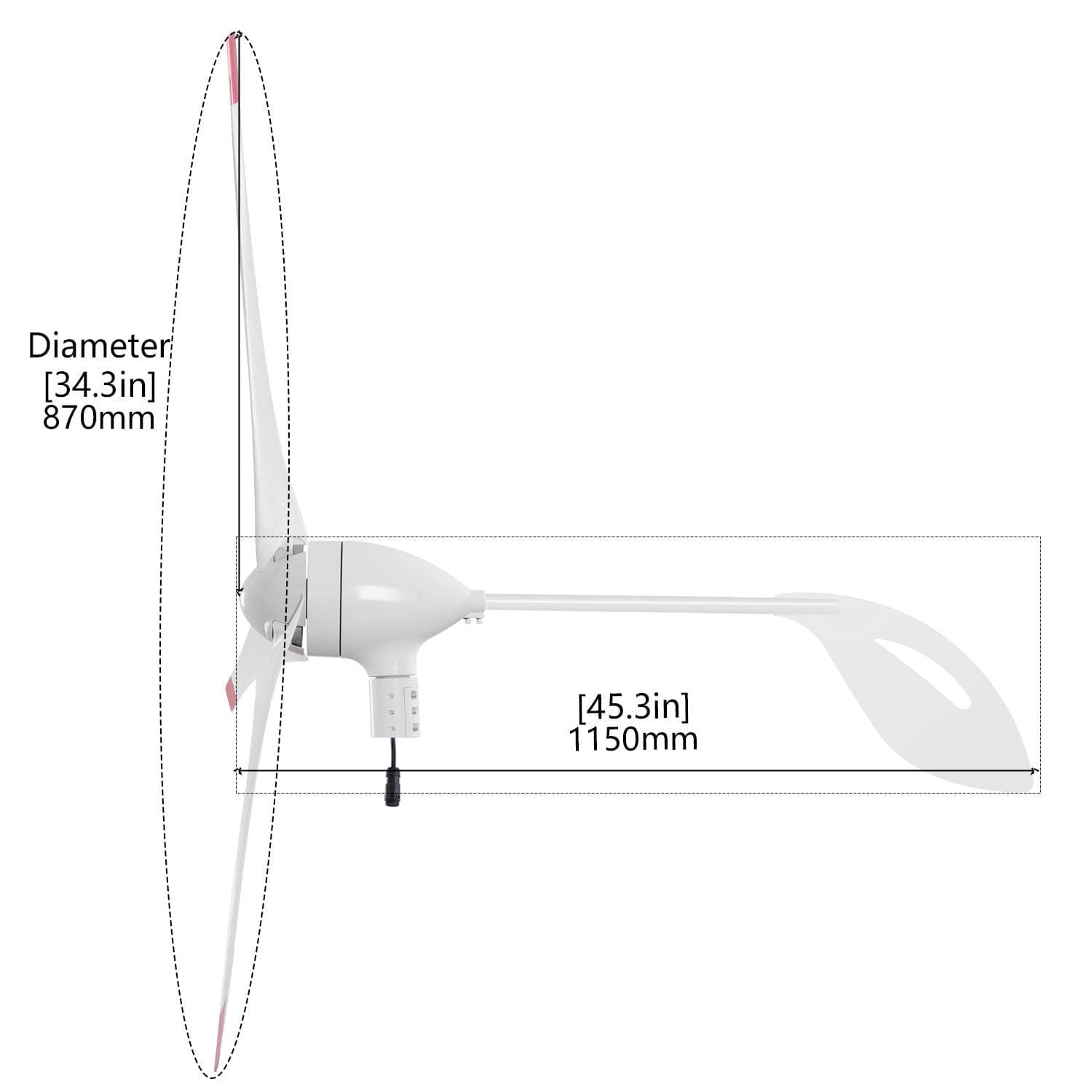 Nature's Generator Powerhouse Hybrid Platinum Plus WE System
The Nature's Generator Powerhouse Hybrid Platinum Plus WE System consists of the Powerhouse, eight 410W Power Panels offering you the ability to absorb maximum energy from the sun, one Powerhouse Wind Turbine to harness the energy of wind, and one Eco Intelligent Power Pod that allows you to increase the battery capacity and take advantage of both lithium and lead acid batteries.
Eco-Intelligent Power Pod (Support mix used of old or new lithium, and lead-acid battery)
4800Wh LiFePO4 + 4800Wh SLA Battery - Infinite Expandability
120VAC and 240VAC up to 7200W Pure Sine Wave

8x 410W Mono PERC Solar Panel Set

1x Nature's Generator Powerhouse Wind Turbine Set
Eco
- Intelligent Li
The Eco-Intelligent Li uses the safest Lithium Iron Phosphate (LiFePO4) battery at its core and has innovated a high-performance smart Battery Management System (BMS) which allows old lithium and lead acid batteries to be combined and used in tandem with the Eco-Intelligent Li batteries while boosting and managing output as well as protecting and enhancing battery life.

The Eco-Intelligent Li solves important problems. It extends battery life and supports the mix of old and new lithium batteries and a mix of lithium and lead acid batteries. Users can enjoy the lighter weight and increased 10-year lifespan of LiFePO4 batteries while also having the advantage of the higher power output, high-low temperature performance, and lower cost of Lead Acid batteries. Now consumers can get the best of both worlds and use LiFePO4 and Lead Acid technologies simultaneously –- offering real-world solutions to affordably expand solar-powered generator systems.
The only Lithium Battery that works with a Lead Acid Battery
Enjoy the benefits of both Lithium and Lead Acid batteries
Powerhouse Power Panel
The Nature's Generator Powerhouse Power Panel use MONO PERC solar cell. A new solar cell technology that improves efficiency to harness more free energy from the sun.
Luxurious
All Black Design
The Nature's Generator Powerhouse Power Panel is a 410W all black frame and all black multi busbar solar cell adopts new technology to improve the efficiency of modules , offers a better aesthetic appearance making it perfect for rooftop installation.
High Efficiency
Low-light Performance
The New Nature's Generator Powerhouse Power Panel 410W has higher module conversion efficiency (up to 20.38%) benefit from half cell structure and with the advanced glass and cell surface textured design ensures excellent performance in low-light environment.
Durability Against Extreme Weather And Environmental Conditions
The Nature's Generator Powerhouse Power Panel 410W is certified to withstand: wind load (2400 Pascal) and snow load (5400 Pascal) and has a high salt mist and ammonia resistance. This solar panel is truly made for longevity.